WELCOME
TO SOUTH FLORIDA GUARDIANSHIP PROGRAM, INC.
South Florida Guardianship Program (SFGP) was founded in 1991 to provide quality professional services for the community.
SFGP is a private, non profit organization that serves as a full service corporate guardian and care manager.
OUR
MISSION
PROTECT FAMILY MEMBERS
SFGP is committed to providing services o those in need and we hold our work to the highest professional standards. Our services are designed to optimize the welfare and dignity of each individual client. We work within the authority we are given to protect our clients to include our clients and their families as much as possible in decision making.
A Guardian is by law entrusted with the care of a person, property or both. SFGP understands that this is one of the most important assignments that can be bestowed upon a person. The duties of a Guardian are prescribed by the laws of the State of Florida and by the rules established by the Supreme Court of Florida.
SFGP works with people who have a disabling condition. This includes people with conditions related to the aging process, people with a mental illness, people with developmental disability, people who have had a traumatic brain injury, or people with a physical handicap. Some of our clients have very minor or no disabilities and have chosen to make use of a voluntary guardianship, trust or other arrangements.
Our qualified professional staff collectively has expertise in law, financial management, social work, health care and community services. Using a team approach, our staff can monitor and supervise 24 hours a day, seven days a week to meet the unique needs of each individual client.
When guardianship is not necessary, families feel comfortable with their loved ones receiving expert care management from SFGP.
SFGP is registered with Department of Elder Affairs, Statewide Public Guardianship Office.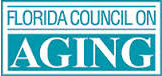 Subscribe for Our Email List
Click on the subscribe button for the latest updates from us.